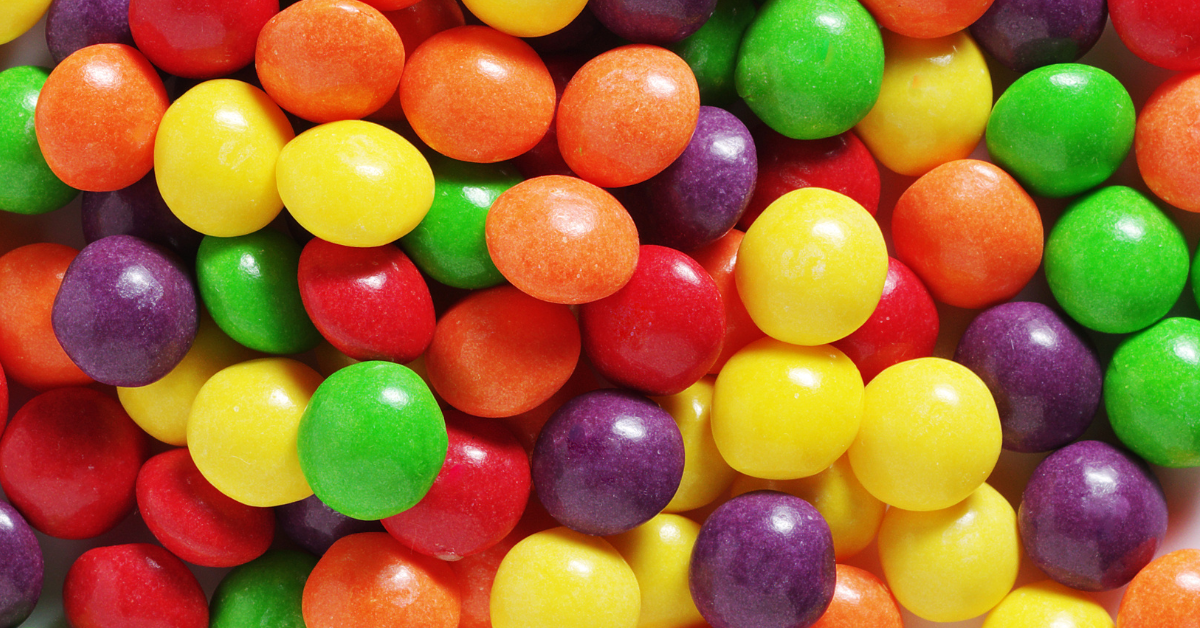 Posted on
---
Exploring the World of Edibles: THC Nerd Ropes vs. Traditional Gummies
Why Are Nerds Rope Candies So Popular?

In the ever-evolving landscape of cannabis-infused edibles, THC nerd ropes have recently made a significant splash. These sweet, chewy and crunchy confections have captured the attention of both seasoned cannabis enthusiasts and newcomers to the world of edibles. But what sets THC nerd ropes apart from traditional THC-infused gummy products? This article will take you on a journey through the delectable world of cannabis-infused edibles, comparing THC nerd ropes to the more conventional gummy counterparts. By the end, you'll have a clearer understanding of the unique characteristics that define these edibles.
The Birth of THC Nerd Ropes

To truly understand the distinction between THC nerd ropes and traditional gummies, it's essential to delve into the origins of these delectable treats. THC nerd ropes burst onto the scene with a whimsical and innovative twist on the classic gummy format. Picture your favorite pastime candy, but fully infused with a carefully measured dose of THC. The creativity behind THC nerd ropes lies in their playful thin and long aesthetic, mimicking the appearance of the ropes or strings.
Keeping With Tradition- Classic THC Gummies

Now, let's venture into the world of traditional THC gummies. For years, gummies have been the preferred option for cannabis enthusiasts looking for a delectable and inconspicuous method of consuming their beloved plant. The discreet nature, delightful taste, and unique chewy texture of gummies have made them the go-to choice for decades.
We'll compare the THC nerd ropes to these gummy giants, exploring factors such as flavor, texture, and dosage precision. You'll discover what makes the classic gummy so enduring and how it stacks up against its newer, more whimsical competitor.
Nerd Rope Flavor Showdown

Veed THC nerd ropes are beloved for their exceptional and lively flavor profiles. Veed THC Ropes are offered in three delightful flavors: peach mango, grape soda, and pink lemonade. Whether you prefer fruity or sour, traditional or exotic, the THC Nerds Ropes cater to every taste bud perfectly.
Traditional gummies have a wider range of flavor choice including favorites like green apple, watermelon, and strawberry. Our traditional gummy flavors tend to lean towards the sweeter side, making them a great option for those with a sweet tooth. However, they also offer more exclusive flavors such as blueberry cotton candy for those who prefer an unforgettable gummy.
In terms of flavor showdown between THC nerd ropes and classic gummies, it ultimately comes down to personal preference. Both options provide delicious and unique flavors that are sure to satisfy any craving.
Crafting the Perfect Candy Rope Texture

The pursuit of the perfect edible texture is akin to a culinary adventure. In this section, we embark on a journey to unravel the intricacies of crafting an ideal texture for cannabis-infused edibles. We'll closely examine the delightful crunchy and mouthfeel that characterizes THC nerd ropes and the soft chewy features that identify traditional gummies.
Nerd ropes, with their distinctive characteristics, offer a unique experience. They bring a crunchy exterior that leads to a delightfully chewy gummy center, offering a textural juxtaposition that intrigues the senses. What sets Nerd Ropes apart is the burst of different flavors in every bite. As you nibble along the rope, each morsel reveals a new explosion of taste. It's an experience of constant discovery that adds an element of surprise to each chew.
On the other hand, traditional gummies take a different approach. They stay true to their initial flavor throughout the entire experience. Their soft and chewy consistency provides a consistent and comforting texture that many are familiar with.
Whether you're drawn to the multi-flavored adventure of nerd ropes or the dependable and unwavering chewiness of traditional gummies, the crafting of these textures is a testament to the artistry behind creating cannabis-infused edibles. Each option caters to diverse palate preferences, making the choice between them a matter of personal taste and texture preference.
THC Content and Dosage Control
Traditional gummies typically come in standard doses of 10 or 25 milligrams delta 9 per piece. This consistency makes them a reliable choice for users who prefer lower or moderate doses. If you're new to edibles or looking to enjoy a milder effect, traditional gummies are an excellent choice. You can consume one or more pieces to achieve your desired dose while keeping things manageable.
Why Am I Not Getting High After Eating Half Of Nerds Rope?
On the other hand, THC nerd ropes often boast a higher potency, with a standard dose of 50 milligrams per rope. This higher dose appeals to users seeking a more robust experience. However, the beauty of these ropes lies in their versatility. The ropes can be easily cut into smaller sections, allowing you to customize your dose to precisely fit your needs. This flexibility makes nerd ropes an ideal choice for those who are more experienced or seeking a stronger effect.
In the end, whether you choose traditional gummies or nerd ropes, the ability to adjust your dose ensures you have control over your cannabis experience. It's always recommended to start with a lower dose, especially if you're new to edibles, and gradually increase as needed. This way, you can savor the full spectrum of effects without overindulging.
The choice between these delightful treats ultimately comes down to your personal preferences and the kind of cannabis experience you desire. Traditional gummies offer a tried-and-true experience with their chewy texture and steady flavor throughout every bite. Their standard 10 or 25 milligram doses cater to users who prefer milder effects and appreciate consistency. If you're new to the edible game or simply want to savor a gentle high, traditional gummies are an excellent choice. On the other hand, THC nerd ropes introduce a touch of adventure to your cannabis journey. Their crunchy exterior, chewy gummy center, and an explosion of different flavors in every bite make for an exciting edible experience. With a standard 50 milligram dose, they are ideal for users seeking a more potent effect, but they remain flexible with their ease of portioning. If you're an experienced user or crave a more robust high, nerd ropes are an attractive option.
Ultimately, the best way to discover which one is your favorite is to give them both a try. Taste, texture, and dosage can vary widely, and individual preferences play a significant role in determining which product suits you best. Whichever path you choose, both traditional gummies and THC nerd ropes have their merits and are excellent choices to enhance your cannabis journey.
NAVIGATE
VEED LABS
6187 NW 167th Street, S H9, Miami Lakes, Florida 33014
FDA Disclaimer
All products made and formulated in our lab contain below 0.3% THC on a dry weight basis. The statements made regarding these products have not been evaluated by the Food and Drug Administration. The efficacy of these products has not been confirmed by FDA-approved research. These products are not intended to diagnose, treat, cure or prevent any disease.