What is a Mondo you ask? We don't really know! Each tasty gummy comes infused with 25mg of premium extracted CAT-9 Delta 9 THC from hemp. Comes with 15 gummies. Try brand new Mondo Cubes today🔥
ABOUT

+

375MG Delta 9 Mondo Cubes

25MG Delta 9 Per Gummy

Comes with 15 Gummies
HOW DO I DOSE?

+

25mg Delta 9 gummies from VEED are very strong and we would always recommend starting with 1/3 or 1/2 prior to eating the entire gummy!
WHAT ARE THE EFFECTS OF DELTA 9 GUMMIES?

+

Delta 9 gummies are known for effects similar to those of delta 9 THC. Users often exhibit boosted feelings, happy thoughts, calm nerves, and sleepiness. Delta 9 gummies are also enjoyed recreationally and for pure fun! Be sure to try Delta 9 gummies if you're looking for a once-in-a-lifetime feeling the first time, Veed has you covered with tasty and potent Delta 9 gummies you can buy online.
WHEN WILL MY ORDER ARRIVE?

+

Orders are shipped within 48HRs (excluding weekends).

UPS ground 3-5 business day shipping is the standard method unless otherwise specified at checkout!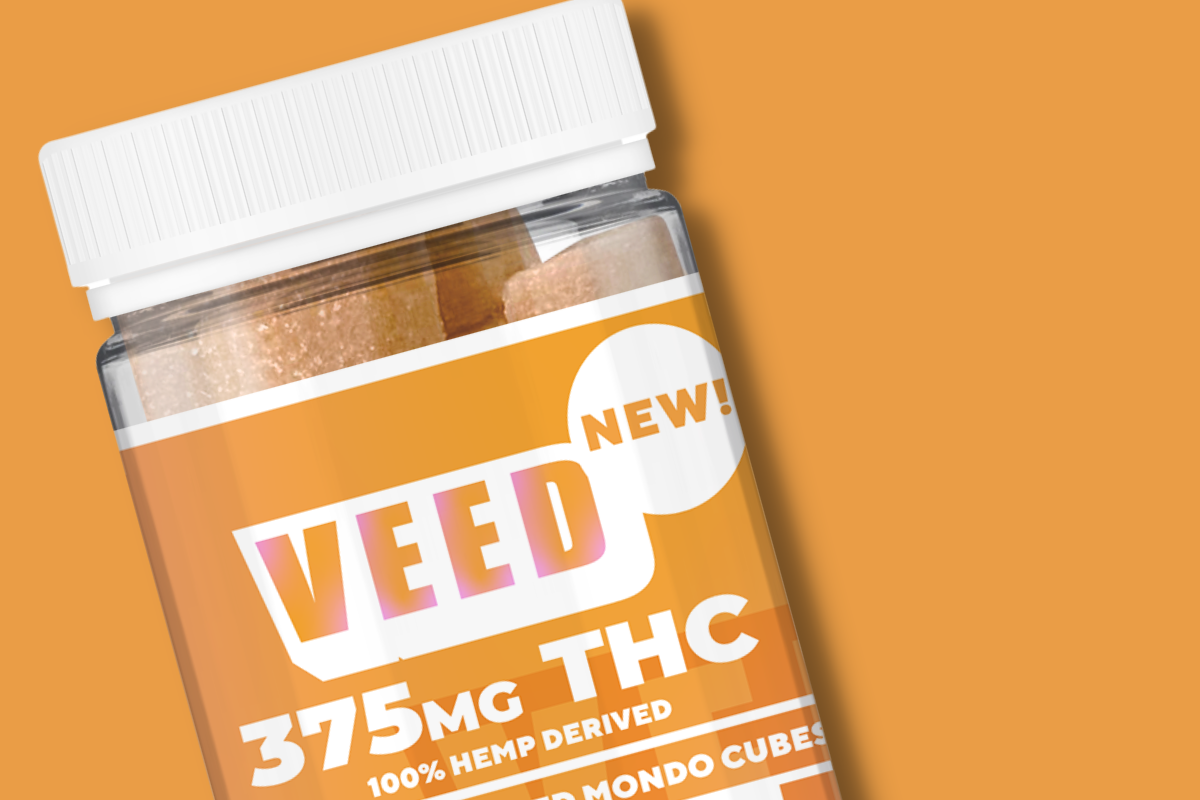 VEED Mondo Cubes are 25mg per piece delta 9 gummies. Why we decided to call it a Mondo Cube? Who knows, but it sounds cool and tastes even better! Try these delta 9 gummies in Strawberries n Cream and Tropical Smoothie. Two creamy, and subtly sweet flavors that pair perfectly with 25mg of the best hemp extracted THC availble.
BIGGER GUMMY; BIGGER PUNCH
Delta 9 gummy mondo cubes are bigger in size than the flagship VEED gummy cubes. The best part about mondo cubes, is they can be enjoyed by cutting in half or whole! Bite into chewy gummy goodness with our flawlessy flavored delta 9 gummies from VEED.
THIRD-PARTY LAB TESTED
FORMULATED BY CHEMISTS
HEMP-DERIVED DELTA 9 THC